U haul Movers Wrap 5" roll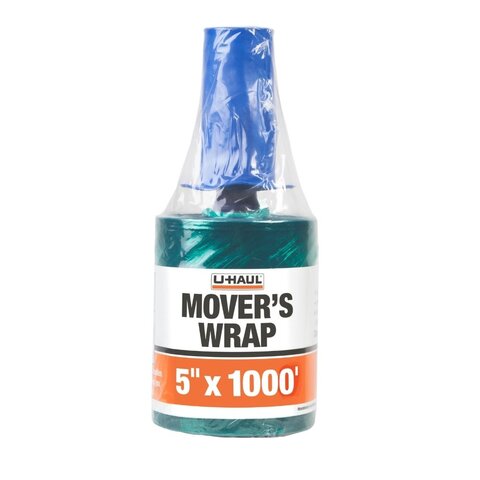 Description
U-Haul Movers Wrap is a professional-grade plastic stretch/moving wrap used to bind, bundle, and fasten items for moving and storage. This moving essential has hundreds of uses, from wrapping a dresser or cabinet to keep the doors and drawers in place, to bundling items together like silverware and other kitchen utensils. Movers Wrap is a residue-free alternative to tape for securing bubble cushion or other protective materials to mirrors, artwork, and picture frames. Pair your plastic stretch/moving wrap with a furniture pad and protect your couches, coffee tables, dining room chairs, and other furniture from damage while in transit or in storage. The possibilities are endless with this versatile packing/moving wrap!
Bind, bundle, and fasten your items while moving and storing
Wrap dressers, desks, cabinets, and TV stands to keep doors and drawers in place and secure
Bundle items like silverware, utensils, and tools together to make moving easier
A residue-free alternative for securing bubble cushion, moving blankets, and other protective materials to your items
Wrap couches, tables, chairs, desks, nightstands, and other furniture to protect from damage
Available in 4 sizes: 5", 10", 15", and 20" width - all sizes have 1000' of wrap length
Made with heavy-duty 75-gauge, green-tinted virgin cast film that's resistant to tearing/punctures
Lightweight handle(s) included for tension control - easy to use!